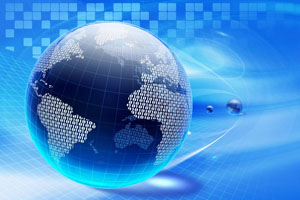 For just about any need, we can create a systemic solution that supports your business' niche market. We can custom-build such applications for enterprise needs including database capabilities, performance metric dashboards, inventory management and workload planning tools, or any other application that helps an organization achieve its goals.
We also know that to be used efficiently an application must be user-friendly. Thus, whether it be an internal tool or a customer-facing application, we take extra care to create a product that not only meets functional requirements but also provides an intuitive interface. For our online projects, we use the latest web technologies to create a rich user environment that encourages users to take full advantage of the available functionality.
Our development experience includes a wide variety of technologies to fit a variety business needs.  We follow a rigorous software development lifecycle from requirement definition through user testing.  We can implement solutions using Microsoft technologies ( ASP.net, SQL Server, Access, etc. ), or we can develop a UNIX and/or open-source system using Java, Oracle, PHP, MySQL and more.
We partner with our clients throughout the entire System Development Life Cycle to ensure a successful outcome. From requirements gathering to architecture and development to Quality Assurance and finally launch, our associates will be there to see the project to completion.